| | |
| --- | --- |
| Date: | Friday, April 15th, 2022, 2 – 4 pm (Beijing time) |
| Time: | 2:00-4:00pm (Beijing Time) |
| Enquiries: | : Vanessa Wu vanessa.wu@ascentgfs.com, +86 18010163752 |
Dear Client,
BeijingFund Town, ASCENT Fund Services, EY Singapore, Junhe Law Firm, and Bayfront Law Firm are pleased to invite you to joinus for a webinar, our very first mandarin event in China mainland this year – "Asset Management in Singapore".
ASCENT China is very much delighted to cooperate with BeijingFund Town, a most influential Chinese governmental institution, an RMB fund hub of 1610 funds with registered capital totaling RMB 183.6Billion. We will introduce the overview and operation details about Singapore market.Welcome to scan the code on April 15th and join us!
Schedule:
14:00-14:30 Singapore Fund Management and Tax Policy Updates- Spencer Hsu
14:30-15:00 Fund admin in Asset Management – Nicole Shen
15:00-15:30 Risks and Opportunities in Cross-border Investment – Natasha Xie
15:30-16:00 Legal issues surrounding setting up of VCCs – Ryan Lin
If you are unable to join, please extend this invitation to other members of your organization.Should you have any queries, please contact Vanessa WU at vanessa.wu@ascentgfs.com or+86 18010163752.
Yours Sincerely,
Vanessa WU
Vice President of Sales -Shanghai
ASCENT Fund Services (Shanghai) Co., Ltd
About the Speakers: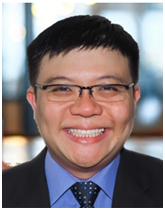 Spencer Hsu
Associate Partner
Private Tax Services
Spencer is part of EY's private tax services team focusing on providing comprehensive solutions to family offices, covering areas such as tax, trusts, succession planning, family governance, operations, philanthropy etc.
Prior to this, Spencer charted a career of close to 15 years with the Monetary Authority of Singapore (MAS). His most recent role involved leading the team responsible for the development of Singapore's wealth management industry. As part of these responsibilities, he was closely involved in efforts to develop Singapore's family office strategy, working with stakeholders from across the eco-system to enhance Singapore's attractiveness to family offices from around the world. Between 2015-2017, he was also based in Beijing (China) as a representative at the MAS's Beijing Representative Office.
Spencer holds a degree in Social Sciences (with Honours) from the Faculty of Arts and Social Sciences at the National University of Singapore, where he majored in Psychology, and was part of the University Scholars Programme.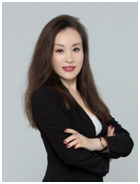 Nicole SHEN
Head of Sales,Greater China
ASCENT Fund Services Pte.
Master Degree in Business Management, Nanyang Technological University, Singapore
Bachelor Degree in Computer Science & Technology, Zhengzhou University, China
ACCA Equivalent Bachelor Degree in Applied Accounting & Finance; CFA Foundation
Private Equity & Venture Capital Certificate, Bocconi University, Italy
Certificate in Trust; Certificate in Family Office Advisors, Wealth Management Institute,Singapore
A demonstrated history of working in the financial services industry with a great track recordsin relationship management with fund managers, LPs, institutional investors, includingworking for CMS/RFMC licensed fund management companies and fund services companiesin Singapore;Nicole has raised early-stage funding for fin-tech start-ups and cryptocurrency funds, andparticipated in the negotiation of several financial advisory deals in Singapore & SEA; Mainlygood at fund administration, fund structuring, fund channel (IR & Capital raising), familyoffices, trust one-stop services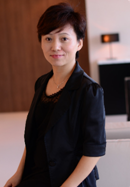 Natasha Xie
Partner
Junhe Law Firm
Natasha Xie currently practices at the JunHe LLP Shanghai Office. As one of the first private law firms in China, JunHe is widely recognized as a leading full-service Chinese law firm.
Ms. Xie has been practicing in the areas of financial markets and derivatives, foreign direct investment, and the private fund business since 1999. She is a recognized leader in providing legal services for the derivatives market and private securities investments. In 2016, she was rated as an "Outstanding Lawyer" in the area of investment funds by Chambers & Partners.
Ms.Xie holds seasoned expertise in designing cooperative patterns and legal structures customized to the needs of her clients so as to help them navigate and flourish in the dynamic regulatory environment in China.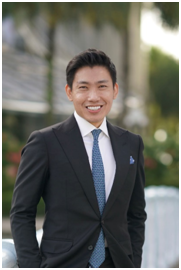 Ryan Lin
Director
Bayfront Law LCC
Ryan advises on a wide variety of corporate and commercial matters with a focus on mergers and acquisitions and capital markets transactions as well as investment funds.
His legal experience includes advising on mergers and acquisitions, sale and purchase of shares and business transfers, as well as joint ventures. Ryan has substantial experience advising clients on Singapore and international initial public offerings of corporations, including secondary equity and debt fund raisings by such entities. Ryan has also acted for fund managers of private equity funds, hedge funds and venture capital funds as well family offices and assisted with the setting up of funds structures including the variable capital companies. In addition, Ryan regularly advises investors who are interested in starting a business and living in Singapore on the Global Investor Programme.
His clients include listed and private companies, investment banks, corporate finance firms, asset management firms, fund managers and high net worth individuals.